Today is a big day, we're starting a new series on our blog: a curated list of articles for Entrepreneurs, Startups and Professionals of all kinds. We hope you'll enjoy reading along!
Luca
Google didn't pay for stock footage used in the Selfish Ledger video – The Verge
Google's Selfish Ledger concept video, designed by he head of design at X, is causing the company trouble again as British filmmaker Philip Bloom alleges he wasn't paid for the use of his stock footag…
Raising a glass to Technology
In fact, they were amongst the first drinks companies to embrace 360 video and VR with The Art of Patrón Virtual Reality Experience in 2015 and continue to showcase this experience at marketing events…
4 Steps for Planning Your Social Media Marketing with Ease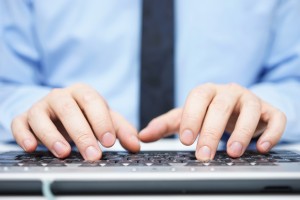 Social media marketing is an excellent tool for building your brand and showcasing your business as it grows.
How to Avoid Burnout as an Entrepreneur – iPage Blog
The ups and downs are part of being an entrepreneur. Without taking the proper precautions, though, they also can create burnout. Take steps to avoid it.
4 Things Small Business Owners Don't Get About Influencer Marketing
83% of global consumers say digital advertisements interrupt their online experience. Not-so-shockingly, 78% of consumers (yourself included, probably) use ad blockers or proactively opt out of ads to…